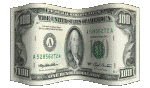 The following prices are per person in US Funds and include the following:

Cabin accommodation for seven (7) nights

All meals onboard ( up to 8 a day ! )

Transfers from the airport to the ship

All entertainment onboard

All Backgammon tournament fees

All taxes, port charges and service fees

Cocktail party with ship's captain

Backgammon cruise souvenir

Champagne in cabin upon arrival

Room service

$ 200. Gift certificate for future travel

Travel packet with destination info

Special parties & events onboard

Backgammon goody bag
NOT INCLUDED:
Airfare; travel insurance; alcoholic beverages; tipping; laundry services; items of a personal nature
CABIN SIZE:
Single : One person per cabin
Double : Two people per cabin
Triple : Three people per cabin
Quad : Four people per cabin
CABIN CATEGORIES:
Inside : On inside of the ship ( no window)
Outside: On the outside of the ship ( with windows )
Balcony: On outside of ship with private balcony
If you have enough friends to fill the cabin category you want, terrific ! If not and you would like a share basis we can arrange that as well.
N.B. : Prices are per person in each category. If you are three people in an inside cabin for example, each of three people pay $ 754.
CATEGORY
TRIPLE
DOUBLE
SINGLE
INSIDE
754.
969.
1284.
OUTSIDE
824.
1074.
1584.
BALCONY
1074.
1399.
1784.
DEPOSIT : $ 150. per person at time of booking plus insurance (optional) $ 35.pp.
BALANCE: Final payment is due Aug.30
IMPORTANT NOTE:
These group prices are based on a first-come, first serve basis and can be recalled at anytime by the cruise line prior to deposit. If you wait too long to book there is no guarantee space at this rate will be accorded so you need to book as quickly as possible.....space is limited !!
Rates are only gauranteed upon full payment. Please note that deposit and balance is totally non-refundable if you cancel without insurance for whatever reason.